I only use clean products and take pride in researching every ingredient in every product that I use and recommend.  My skin treatments are safe, non-invasive, and drive results you can see after one session. Every facial focuses on the belief that you must treat your mind, body, and soul.
Prepare to relax and escape the real world for a while!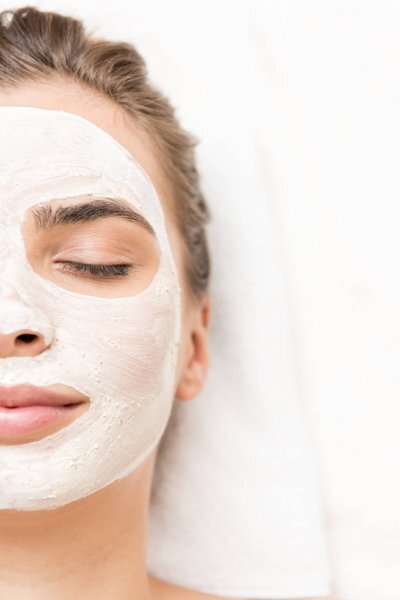 Collagen Induction
Therapy (CIT)
New Client Session | $297 | 2.5 hours
In your first session, you will receive a consultation and customized noninvasive skincare treatment. I begin with a discussion of your specific concerns and goals. Through a series of comprehensive questions, you will be given insight into your individual needs and deficiencies.
After the consultation, I do a thorough analysis of your skin to evaluate what is going on above and beneath the surface of the skin. You will receive a skin treatment along with a future treatment plan addressing your skin issues, concerns, and goals. In addition to a customized home care regimen for keeping your skin looking its best between facials.
Revive | $185 | 90 minutes
For Established Clients Only
A luxurious facial that is customized precisely to your skin all while enjoying the benefits of Hot Stone Infrared Therapy. A fusion of traditional European deep cleansing and massage techniques partnered with Natural Fruit Enzymes or Enzyme Peels, combined with antioxidants for exfoliation that leaves skin smooth and glowing.
All treatments include are customized to your specific skin needs. Below is a selection of the treatments that may be used in your session.
Diamond Radiance Dermafile

Aromatherapy

High Frequency Treatments

Extractions

Facial massage

Ultrasonic Exfoliation

Customized healing Wand Facial Massage

Skin specific natural luxe treatment serums

Masks for replenishment

Hot stone infrared therapy.

Enzyme Boosters

Revitalize eye treatment

Peptide Boosters
Skin is left glowing with radiance, plumped and rejuvenated
Advanced Resurfacing Treatment | $235 | 75 minutes
For Established Clients Only
I combine the importance of relaxation and stress management with results driven treatments that may only be administered by trained professionals. This advanced corrective treatment is customized to your skin's specific needs based on your goals. The correction therapy utilizes multiple forms of exfoliation combined with chemical exfoliation for targeted correction.
Collagen Induction Therapy (CIT)
Collagen Induction Therapy (CIT) is a natural method to renew and rebuild collagen. The process stimulates your skin's natural ability to heal itself and in the process produces collagen and elastin. This is a safe and holistic method of doing collagen induction therapy.
Green CIT Rebuilder | $235
The rebuilder is a foundation treatment. We are creating a controlled wound and the body is responding by repairing the area, which means more collagen, growth factors, and cellular activity. This method is used for many skin corrective treatments including acne, pigmentation, and aging skin.
Turn your Collagen Induction Therapy treatment into a facial for added skin nourishment, healing, and stress management. This is especially beneficial for those with sensitive or dry skin who are adding (CIT) to their skin treatment plan.
Advanced CIT Rebuilder | $235
Combine your CIT session with your Advanced Resurfacing Therapy treatment for specifically targeted correction by adding customized chemical exfoliation.
Looking for the perfect gift? Look no further. Gift your loved one a relaxing facial now.